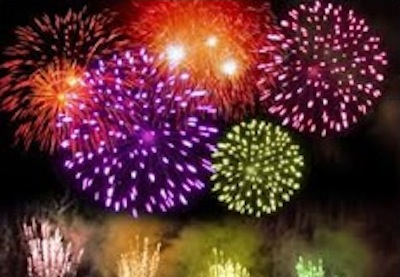 By Sharyn L. Decker
Lewis County Sirens news reporter
What might the next 12 months bring on the streets, the backroads and in the courtrooms of Lewis County?
Imagine a week with no drug arrests or domestic violence, a month with no thievery or assault and what about a year without any violent deaths? How about no house fires?
While sharing the details from the world of cops, courts and fire departments, I have to confess at least some of my motivation is perhaps so some of us can learn some small something so if we end up in the news, it is for something wondrous and inspiring instead of Sharyn's Sirens Roundup.
Here is a look back at some of the stories that topped the Sirens news during the year. If any of them bring to mind words of wisdom to share with the rest of us, please offer your thoughts in the comment section.
If any prompt predictions of what 2014 could hold, those would be nice to hear as well.
JANUARY
The year 2013 began with first-degree theft charges filed against the owners of Birdwell Brothers Auto Sales, alleging the couple used various deceptions to avoid paying back the Centralia-based Security State Bank for loans for vehicles, with losses alleged in the hundreds of thousands of dollars.
Keith A. Birdwell, 47, and Lorrine D. Birdwell, 44, pleaded not guilty.
The Toledo residents who operated the used car business with sites in Centralia and Lacey are awaiting separate trials early in 2014. The "bad checks" issue against Lorrine Birdwell has been dismissed.
FEBRUARY
The following month, a 24-year-old rural Chehalis resident shot and injured a nighttime intruder inside his house and was highly praised by the sheriff, except for that he didn't fire more shots, fire sooner and use better ammunition.
Brian L. Creed, 51, who was high on methamphetamine when he encountered the just-awakened young man in the home on Highway 603 subsequently pleaded guilty to first-degree burglary, and read aloud an apology before he was sentenced to just shy of three years in prison.
MARCH
Almost a year after losing her 2-year-old daughter to torturous sexual abuse of a new live-in boyfriend, Becky M. Heupel of Centralia faced a judge, accused of failing to protect the little girl.
The 31-year-old subsequently pleaded guilty to second-degree criminal mistreatment, agreeing to pay with one year and a day of prison time for not acting on clues something was amiss.
Two-year-old Koralynn Fister died from drowning and head trauma while in the care of James M. Reeder, who was convicted but denied he was responsible.
APRIL
A school bus carrying the Toledo-Winlock High School soccer team went airborne off Interstate 5 and came to rest wheels down at the bottom of a ravine on the night of April 9, with no serious injuries but conflicting reports as to whether its brakes failed.
Ronnie Withrow, the 53-year-old driver was praised by responders for guiding the 2009 Thomas full-sized yellow bus between a sign and a guard rail at the northbound exit to state Route 505.
An inspector with the Washington State Patrol found no mechanical failures although Withrow said the brakes went out. His ticket for failing to stop at the stop sign was eventually dismissed  replaced by an infraction for moving a defective vehicle.
MAY
Lewis County Superior Court Judge Richard Brosey blasted board members of the Lewis County Historical Museum when he sentenced its former executive director for stealing at least $124,000 during her time at the helm.
Deborah Sue Knapp, 53, was given 14 months after pleading guilty to multiple counts of first-degree theft, apparently having routinely issued herself extra salary through payroll draws and using the museum debit card for personal expenses.
Knapp was arrested at the end of 2011 after revelations the non-profit's endowment fund of more than $460,000 was drained, attributed mostly to the museum living beyond its means.
JUNE
Some 25 law enforcement personnel took part in an operation in which numerous individuals in Randle were arrested following a months-long drug investigation.
The so-called Big Bottom Bust netted 10, seven of which were accused of selling mostly small amounts of methamphetamine with plea deals made in light of an unreliable informant with mental health issues.
JULY
A 48-year-old Chehalis area mother of two teenage daughters was beaten to death by her boyfriend, who initially told a story of wrecking his truck on a logging road near Morton, as they tried to escape three assailants.
Corey R. Morgan, 32, had been sentenced just two days earlier for a previous incident of domestic violence against Brenda Bail.
After Morgan pleaded guilty, his lawyer told the court both were bi-polar, both taking medication and both decided to go out drinking together. Then a judge sentenced him to just short of 23 years in prison.
AUGUST
A 39-year-old woman died eight days after she suffered burns in a fire in a Vader house fire, which had no electricity or running water.
Jeannette Dunivan-Spain told a deputy she tried to knock down flames from a knocked over candle that woke her up.
The one-time May Day queen from Vader suffered second-degree burns that led to an infection which killed her.
SEPTEMBER
A 59-year-old motorcyclist who was struck by a bolt of lightning managed to pull off Interstate 5 into a Chehalis gas station and then delay his ambulance ride to the hospital while he arranged safekeeping for his bike.
Medics found minor burns on the side of the Tenino resident's head and inside his helmet.
OCTOBER
A huge news story from 1985 resurfaced last year and then dominated the local news scene with the six-week trial regarding the abduction and slayings of an elderly Ethel couple, Ed and Minnie Maurin.
Prosecutors persuaded a jury that former Mossyrock resident Ricky A. Riffe at the very least was an accomplice to their other longtime suspect who was deceased, the defendant's younger brother John Gregory Riffe.
With no DNA evidence or fingerprints, but with nearly 100 individuals testifying, Riffe was convicted as charged in the case in which the Maurin's were apparently forced to drive to their Chehalis bank and withdraw a sizable amount of cash before being shot in their backs and dumped on a logging road.
NOVEMBER
The Riffe trial ran into November and the 55-year-old, through his attorney, continued to deny he was responsible when he was sentenced to 103 years in prison.
DECEMBER
Two brothers were charged after a raid of a Chehalis area home on Jackson Highway turned up freezer bags containing about $200,000 worth of methamphetamine, with crystals as long as a Sharpie felt pen.
The arrests of Randall D. Mauel, 42, and Ryan G. Mauel, 37, came out of fast-moving investigation by narcotics detectives in Thurston County within 24 hours of the local arrival of the drugs, which included  two baggies filled with heroin.
JANUARY 2014
Fill in the blank. Please feel free to offer your predictions for what's possible during the coming calendar year.
Tags: By Sharyn L. Decker, news reporter